Timber Shutters
When it comes to choosing window furnishings for your home, you may want to consider timber shutters as an alternative to curtains or blinds. Timber shutters have numerous beneficial factors that make them both a beautiful and useful addition to any home.
Whether you are looking for a chic modern look, Rustic Style or Caribbean feel Plantation Shutters Australia provide the highest quality selection of timber shutters that can add that wow factor to any home with various designs, styles and colours to choose from. Our timber shutters are available in an endless number of paint or stain colours to match the existing décor.
Elegant and Functional
Timber shutters are not only aesthetically pleasing but provide excellent protection from the sun and should always be considered for windows that are fully exposed to harsh UV rays. Timber shutters allow air to circulate through your home and allows some light in whilst still protecting you and your family from harsh UV radiation. Timber shutters offer a nice barrier to block out sunlight during the day if desired. You can adjust the slats to filter in as much natural lighting as you want.
Unlike blinds and curtains you will never have to worry about a lack of privacy with timber shutters. They are completely opaque and so they can protect you and your family from any prying eyes, and when you want to enjoy the view all you need to do is fold back the shutters. Another benefit of Timber shutters is that they offer a buffer for sound because of the insulating properties. This kind of sound buffer is great if you live on a busy noisy street, all you need to do is shut the blinds and you'll block the noises from outside.
Timber shutters act as a natural insulator that creates a natural insulation barrier between the window and the interior of the room. Timber shutters are extremely useful in the summer to keep the hot air outside and the interior cool. In the winter, it helps to keep the interior warm. By having our timber shutters installed in your home you will see the benefits on your heating and cooling bill by using less energy to heat and cool your home. Also by installing timber shutters you can say goodbye to annoying strings and cords which can be irritating to deal with.
With timber shutters you can successfully control the amount of natural lighting in your home. In rooms that you wish to darken, timber shutters can successfully block out more light than most other Window Coverings and natural light can be filtered in different ways by rotating you slats to various angles.
Timber shutters are versatile enough to fit in any décor, from ultra-modern to traditional to transitional. Timber shutters are the ideal window furnishing due to the fact that their life expectancy far exceeds any other window treatment which guarantees durability.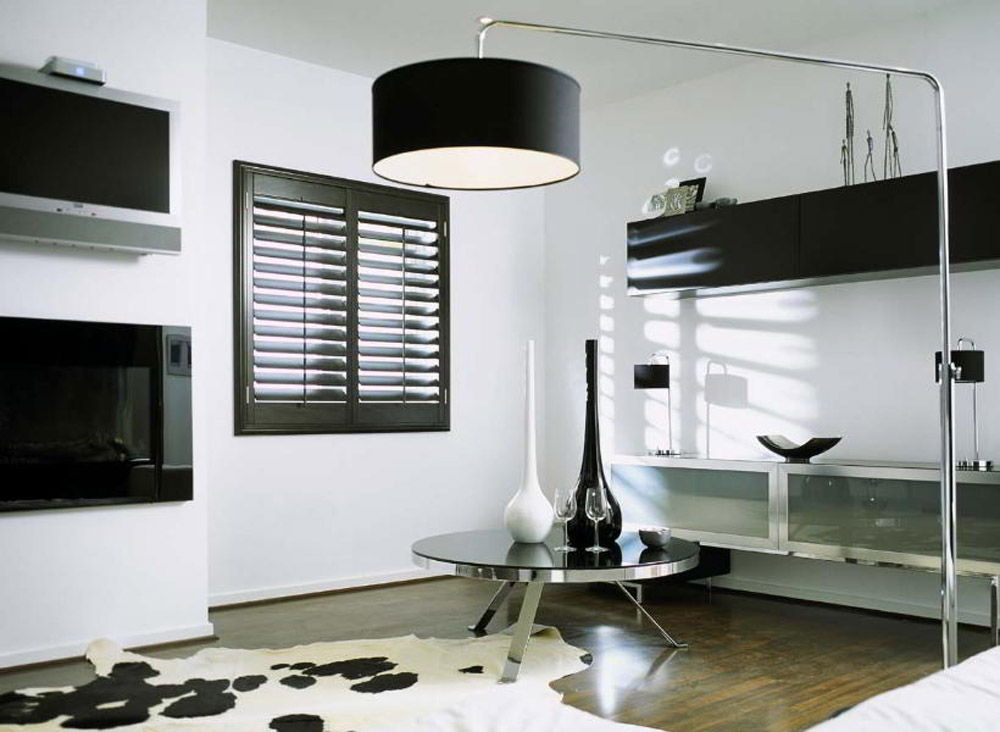 An Investment into any home
Most people don't realise that quality timber shutters can actually increase a home's resale value. With Plantation Shutters Sydney you can enhance the value of your home with quality timber shutters. They add beauty to any home and look aesthetically pleasing internally and externally.
Aside from instantly raising the elegance factor in any room and the overall value of a home timber shutters can also minimise allergens with solid surfaces where dust can't linger and easily wipe clean, unlike soft window treatments such as curtains.
Timber shutters can be the best choice you make when choosing window furnishing purely for an economic reason, timber shutters can help reduce your utility bills by retaining heat during winter and providing air ventilation during summer. Another financial benefit of timber shutters is that they appear pricey but can at often times be lower than many designer draperies or curtains.
One of the many reasons timber shutters have being such a popular choice for window furnishings is that timber shutters have been consistently used for decades without looking dated. They are a trend that can last over decades and still be considered a beautiful addition to any home.
Also timber shutters don't fade to the extent of drapes, shades, or curtains which means a much longer lasting functionality. The maintenance for timber shutters unlike curtain or blinds do not require a periodical replacement and with proper maintenance and care timber shutters can last for years. At Plantation Shutters Australia we build our timber shutters to Shutters to withstand regular daily use in residential or commercial environments.
For an elegant and functional window furnishing addition to you home look no further than Plantation Shutters Australia. We provide you with the highest quality timber shutter in Australia that are skillfully designed to be stylish and durable and can withstand any weather condition in Australia.
So call us today at 1300 254 973 and you can speak to one of our specialists about having a top quality timber shutter installed into your home!